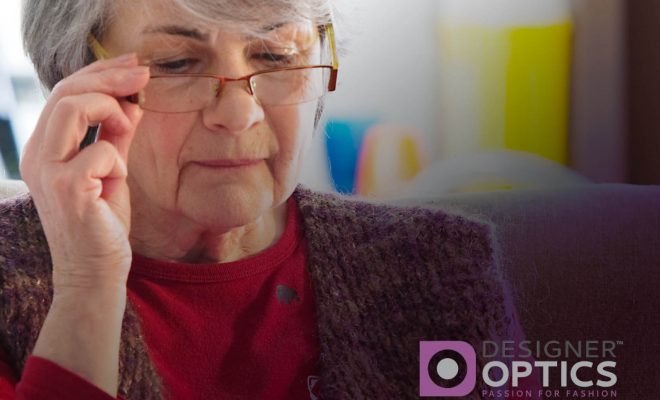 Your Eyes
Now You Need Designer Reading Glasses
By
|
Now You Need Designer Reading Glasses
You've always had perfect vision.
You could read easily read the fine print on any contract, read a label from several yards away and leisurely enjoy the paper version of the Wall Street Journal in a single setting.
But all that's changed. Now you need designer reading glasses.
Maybe that's because you have developed presbyopia — your vision blurs as you age —  or maybe there's just so much information required to be on a label nowadays that manufacturers use half-point-font to leave some room for their product picture.
There are a billion people in the same situation as you; they find it difficult to focus on up close work like reading, sewing and enjoying small hobbies because of their vision. The right designer reading glasses, however, can make all the difference in the world.
Looking for the right reading glasses can be a daunting task, especially when there are so many choices to read up on. That's the irony of it — you need reading to avoid getting a headache trying to learn about which designer reading glasses you need.
Designer Optics is here to help.
Many people prefer single vision half frames for their designer reading glasses. These narrow frames are just the size to slip into a purse — even a small one — or the breast pocket of a jacket. They are a favorite, too, because their size allows you to look down at a menu and look back up at your table companions.
You may find satisfaction with rectangular frames because these frames are still unobtrusive options. The full frames give you good vision options, and they are still smaller than full frames. You can get round framed readers, too.
Your designer reading glasses frames come in a variety of materials suited for your particular lifestyle. Go with metal frames if a lightweight feel and durability are important to you. The plastic or acetate frames are perfect for adding splashes of color or prints.
The Michael Kors MK 7002 Maracaibo Eyeglasses 1005 in gunmetal are stylish reading glasses. Their rectangle frames are handsomely set in a semi-rimmed frame of gun metal and the temporal arms are black. The combination is strong and masculine — perfect for men who want to look stately in their readers.
Your readers can be whimsical accessories, too, with frames like the Tom Ford 5271 eyeglasses 025 in ivory.  The fluid lines of these cat eye frames create a light and airy appearance that you'll love to flash when out for a special dinner and it's time to read the menu.
Pick out your frames and pick out your magnification, and you'll be back to reading the fine print in no time.
Of course, when you find yourself looking for much greater magnification in designer reading glasses, it's probably time to talk yourself in getting multifocal prescription lenses.