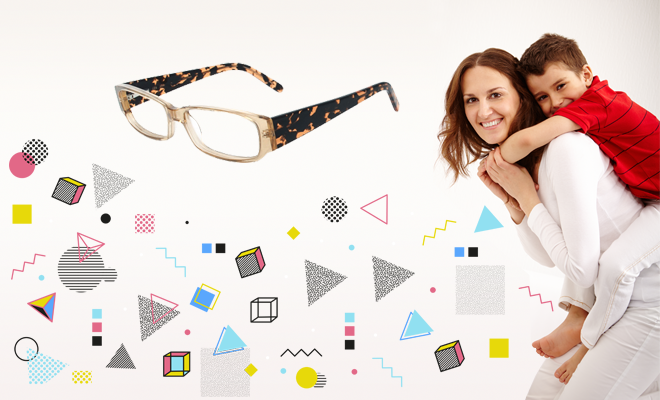 Trends
Otis & Piper Eyeglasses Frames Are for Picky Kids
By
|
It can be a real jungle out there, especially when you are trying to capture the right pair of eyeglasses for your tinier tots, rambunctious kids and opinionated teens.
All kids can be really picky when it comes to wearing eyeglasses.
You know how hard it is to get your children to agree to wear prescription eyewear. Far too often, eyeglasses are perceived as uncool monstrosities meant to inflict persecution on a child. Or so they think.
What would it be like if you could get your kids to wear their eyeglasses on a regular basis? How different would your life be if your kids actually wanted to wear their eyeglasses, and looked forward to it?
It's possible that Otis & Piper eyeglasses frames are just what you — and your kids —are looking for.
Otis & Piper understands how challenging it can be to get and keep your kids in the kind of eyeglasses they'll use. Otis & Piper eyeglasses frames are some of the best-designed options for kids of all ages. This company makes everything from  diminutive frames outfitted with a head strap for infants to fashionable frames for teens who have to keep up with the latest trends.
You get them at a particularly affordable price.
For your discriminating teenager, try the OP5004 Otis and Piper Eyeglasses 200 in taupe demi. These acetate frames are a subtle taupe on the front, and the temporal arms sport a bold jungle print along the sides, making these eyeglasses every bit as fashion savvy as adult optical eyewear.
With Otis & Piper eyeglasses frames, there is something for everyone.
Choose from colorful acetates to time-honored stainless steel frames. Consider your child's activity level when selecting Otis & Piper eyeglasses frames. Kids who are very active may prefer the metal frames, because the adjustable nose pads will prevent the eyeglasses from slipping easily. More sedentary children may benefit from the comfort of acetate frames.
Of course, kids are all about color and print, too, and Otis & Piper delivers in style here too. Picky kids who want a particular color will likely find it, because this designer understands how important color is to its younger clientele. There are wild plums, exotic onyx rubies and the two-toned zebra, to name just a few color options.
Still think your kids are picky when it comes to great eyewear?
No worries, the Otis & Piper eyeglasses frames have you covered. They are the right choice for fashionable eyewear that your kids may look forward to wearing, whether you remind them or not.