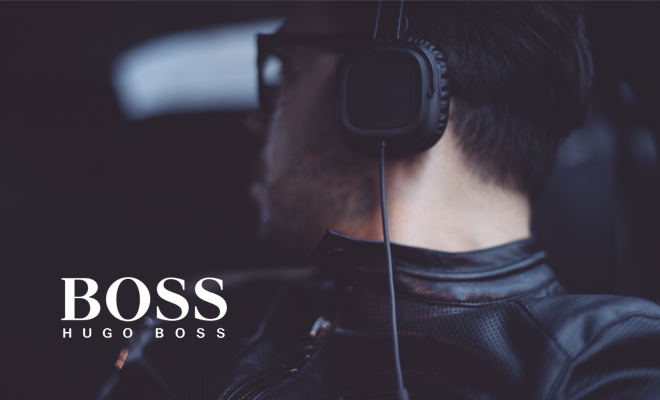 Trends
Wear These Hugo Boss Shades like a Celeb
By
|
What do Brad Pitt and Johnny Depp have in common? Not much, it seems, other than some good acting chops, drop-dead sexy looks and an impeccable sense of style.
These actors have perfected their craft and their look over time, and you can do the same. Let's begin with style.
A tremendous style sense is due, in part, to knowing how to wear Hugo Boss shades like a celebrity.  A fabulous pair of sunglasses is part of the mystique and the aura of these famous men like Pitt and Depp, especially if your shades are luxury sunglasses made from superior materials.
Now you can get that same accessory fashion style for yourself with Hugo Boss shades. There are plenty of styles from which to choose.
Lean and lightweight, just like Pitt and Depp, the Hugo Boss BHB 0316 Sunglasses 0BZS in semi matte dark ruthenium black are the perfect frames for your adventures. The grey lenses filter glare easily, and the adjustable notepads give you additional comfort as well as the ability to keep your sunglasses on your face no matter how much you sweat in front of the cameras.
You don't have to be an actor or an adventurer to want the best in stylish sunglasses. Hugo Boss shades come in other shapes, materials and styles. There's at least one to match all of your eye protection needs, from the BHB 0635 acetate square sunglasses you'd want to be seen in at the club, to the BHB 0569 modified oval frames that suggest it's time to take the sports car out for another leisurely drive.
With Hugo Boss shades, you get the versatility you want and need. After all, you have more than one tool in your toolbox; why wouldn't you need more than one pair of sunglasses?
Select your Hugo Boss shades in several acetates and plastics, or choose from metal and stainless steel. Your aviators could be a combination of metal and plastic, like the BHB 0731 model in havana carbon yellow — the right choice for a day on the boat, or you might opt for a more traditional and conservative pair of GHG 0597 sunglasses in matte brown for those mornings you're out running errands or walking the dog.
Either way, you'll look just as sexy as any celebrity sporting the same shades. That is because Hugo Boss designs accessories that function well, last through several seasons and let you create a sexy look worthy of any celebrity.
You can wear these shades like the boss celebrity you are. Hugo Boss.