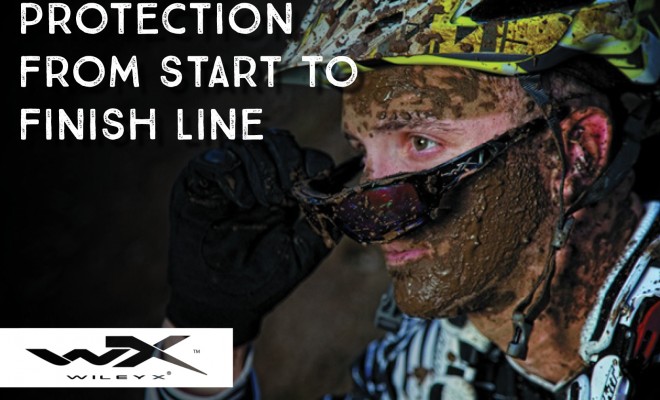 Trends
Performance Sunglasses That Protect the Eyes From the Start of Training to the Finish Line
By
|
Performance Sunglasses That Protect the Eyes From the Start of Training to the Finish Line
Eye protection is extremely important to the outdoor athlete, and not just from the sun. Performance sunglasses are specifically designed to handle small impacts and stay firmly in place as your run, cycle or play your way towards victory. If you are a prescription glasses wearer, you'll also find performance sunglasses that can be customized for your vision needs, ensuring that you always see the road ahead in perfect clarity.
When you can see your best you can be your best. Performance sunglasses make sure that you are always able to give a great performance in the outside activities that you love. Choosing the right lenses for the outdoor sport you play is a key element in keeping your vision clear. Different types of lenses meant for outdoor wear have very specific features both in color and material. This allows you to be equipped perfectly for the sport you play.
Pick the Right Color for the Right Sport
The color of your performance sunglasses lenses will make a big difference in how well you perform at your favorite sport.
Grey, Brown and Green Lenses – Being out on or near water makes the sun seem brighter, necessitating a special lens color for athletes who enjoy boating, jet skiing, sailing and other water sports. Gray, green and brown lenses are able to cut down on the brightness factor, but do not distort colors. Even on the clearest sunny day, green tinted performance sunglasses will allow you to water ski with perfect clarity.
Rose Lenses – When your sport is keeping you in the dark, rose tinted performance sunglasses can make the world around you a bit brighter. These work great for winter athletes who need to see objects clearly against a field of snow. They are also able to help when you are fighting to see against a green backdrop, such as with golfing, biking through the mountains and running wooded trails.
Amber or Yellow Lenses – Yellow lenses inside of designer performance sunglasses are ideal for when depth perception is key to your sport. Golfers and tennis players both benefit with this color lens as well skiers and snowboarders who need to know how far off that tree in their path really is.
Wiley Performance Sunglasses
When it comes to an awesome array of performance sunglasses, no one can be the Wiley Collection. Endorsed by NASCAR drivers and pro fisherman, Wiley Eyewear is the leading producer of high quality performance sunglasses for any sport imaginable. Their design team has thought of everything when it comes to the needs of every athlete, even extreme sport lovers who put extra demand on their eyewear.
With a wide range of styles to choose from, you'll have no trouble finding a pair of performance sunglasses in the Wiley collection that enhance your vision and make you look great. Comfortable and sturdy, Wiley performance sunglasses is one of the best investments into your sport that you will ever make