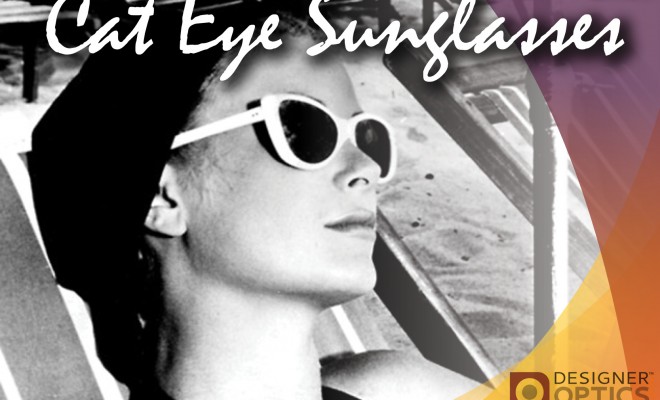 Trends
What Keeps the Cat-Eye Sunglasses Coming Back Each Summer?
By
|
What Keeps the Cat-Eye Sunglasses Coming Back Each Summer?
From a practical standpoint, sunglasses really only have one job, to protect your eyes from the sun. Beyond that, everything else is just icing on the cake. When it comes to that icing, or making your features stand out beautifully, cat eyes perform beautifully.
Cat-eye sunglasses are definitely a hot trend this summer, as they were last summer, and the summer before that. The reason for their longevity in the designer eyewear industry has nothing to do with the eye protection they provide, and everything to do with the way they give you an instant facelift. It is that tiny uplift at the corners that can bring your cheekbones higher naturally, giving you an elongated look in the face.
The unique shape of cat-eye sunglasses makes them complimentary to any face type. If yours doesn't seem right, it's likely the size rather than the shape. Large lenses on sunglasses only look good on a face that is large enough to support it. If you have smaller features, you need to go with a more delicate pair.
Cat eye frames first gained popularity in the 1950's and instantly became known as a glamour look. Pop icons from that time such as Grace Kelly and Marilyn Monroe were often photographed wearing the frames with the slight upsweep, causing them to grow in popularity quickly. This glamorous look has never lost its appeal, and has moved right into the 21st century with few modifications to the original design.
In designer eyewear you are going to find that there are cat eye sunglasses to suit any style. For the simple girl who just wants a touch of sophistication, a slight tilt up at the corner and frames in warm browns and yellow invoke the Audrey Hepburn spirit. But if you want to really rock and emphasize those cheekbones, look for brighter color frames with adornments on the tips. One trending style uses lasers to cut intricate patterns at the temple of sunglasses, giving a subtle adornment to the stylish cat eyes. Two tones are also the rage, where an inset of a bold color sits inside of a plain white frame. The contrast is especially eye catching and will make heads turn as you walk down the street.
Since this is such a popular shape it's easier to find a style that suits both your face and budget. Designer cat eye sunglasses come in a range of different prices, yet all convey that classic look that you are going for. The key is in picking the pair that best conveys your personality, without overshadowing your entire face. When you look into the mirror wearing cat eye sunglasses you should see that your face seems elongated and your features more prominent. If not, try a similar pair in a smaller size.
Every girl should have at least one pair of cat eye sunglasses in her collection. This is the go to look for any outfit and any occasion. If you don't already own a pair, make sure that they are the next ones on your list.