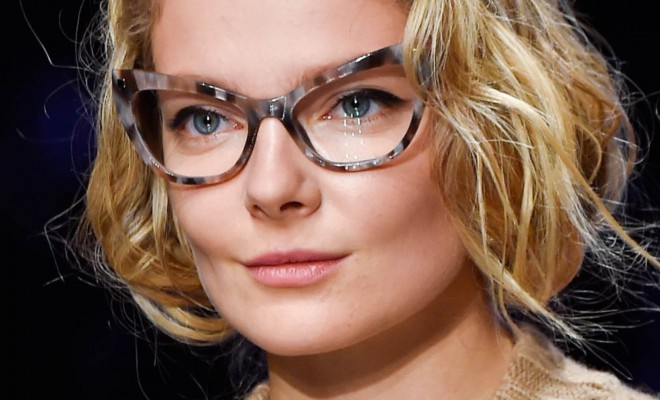 Posts
Prescription Eyewear as Unique as You Are
By
|
Prescription Eyewear as Unique as You Are
The last thing you want to see with your prescription eyewear is someone wearing the same eyeglasses you are wearing.
That's why it's critical that you explore a variety of unique designs available to you for your prescription eyewear. These eyeglasses are the ones  you'll wear most of the time, so you'll want them to be comfortable, but you'll also want them to be attractive, fit your lifestyle and be as unique as you are.
Get Your Comfort On
Seriously, you'll be wearing your prescription eyewear a lot. Selecting frames that are too heavy or uncomfortable in other ways may have you thinking about discarding the very frames you need for your vision.
Instead, opt for frames that will give you the comfort you need. If you work in settings that kick up debris, consider getting optical eyewear goggles that serve double duty as safety glasses while meeting your optical eyewear needs. One of the top designers for this type of prescription eyewear is Wiley X, which is a favorite among hard-working men and women.
Define Your Style — and Your Lifestyle
The kinds of prescription eyewear you might see in a courtroom or classroom can look extremely out of place at the beach, especially if you are on a surfboard.
That's why you need the right prescription eyewear frames for the right activity, the one that defines your lifestyle. If surfing really is your thing, opt for eyeglasses from Maui Jim and leave the Montblanc designer eyewear at home or in the office.
If your idea of exploring the flora and fauna doesn't go much further than your doorstep, the casual, bohemian style of Boss Orange will see you through any urban jungle with fresh style meant to keep you youthful and in fashion regardless of what everyone else is doing.
Go for the Unique
If everyone were expected to be the same — almost identical carbon copies of each other, the world would be a dull place indeed. There would be no creative expression in anything, including what you wear on a daily basis.
Try the Persol PO 3092V Eyeglasses 9010 in yellow for a vintage look in prescription eyewear. The round frames will make most eyes look expansive — much larger than they are, and the buttery yellow frames look soft on the face.
If you are confident in who you are and are willing to let your eyewear define you, go for the Max Mara MM 1246 Eyeglasses 0FSC in fabric black. The print frames flanked on either side by wide black temporal arms will remind you of the creative people you know — like yourself?
How fortunate that there is a variety of prescription eyewear available from luxury designers who understand that you want unique eyeglasses that define who you are.