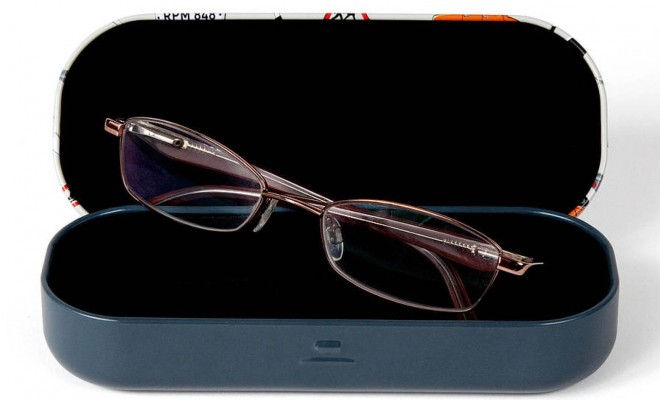 Posts
Proven Methods for Storing Your Designer Sunglasses
By
|
Proven Methods for Storing Your Designer Sunglasses
Your designer sunglasses deserve excellent treatment, but all too often, they are dropped in a chair or tossed into a bag. Sunglasses get their share of being knocked about or left in a hot car, and they are easy to misplace or forget altogether.
It's doubtful that you would treat your jewelry this way, so why treat your sunglasses like this? Let's talk about taking caring of one of the most important accessories you own: your luxury eyewear.
Transporting and storing your eyewear frames safely will allow you to enjoy your glasses for years to come.
Transporting
Most designer sunglasses arrive with protective cases and cleaning cloths for your use. While you can rely on the case provided for you, many people prefer to use a case that's a bit snazzier. Whether you opt for leather, cashmere or sequins for your case, be sure that your glasses ill fit in the new case without being squeezed.
Hard clamshell cases are perhaps the easiest and most durable to use because you can be sure that your eyewear is secure in them. These case may provide the perfect solution if you tend to throw your things into a purse or bag.
Then there are sleeve cases. Slip your designer sunglasses into the case, and fold the flap over. These cases are good if there's no danger of something else crushing your eyewear, or if you plan to place them in a pocket or on a table.
You may also discover combination storage cases like those from Ray Ban; they operate similarly to a sleeve because of their soft flap, but the case also has a hard side to protect the eyewear from being crushed.
Storage
Storing your eyewear is about more than just transporting it.
If you own several pairs of readers or designer sunglasses, you'll likely want to find them so that you can accessorize your look for the day. In that case, consider storing your eyewear much the way you would your watches or fine writing instruments: in special boxes that keep the dust off them. You can use cases made of plastic or glass so that you can see your collection easily. You can also use open trays for your sunglasses, although they will not protect your eyewear from dust.
The important thing is that your eyewear collection is in one place, rather than casually left helter-skelter in several locations. Your thoughtful organization will keep your designer sunglasses safer and easier to access when you are ready for your eyewear.
Avoid extremes in temperature for your eyewear; excessive heat and cold can damage a frame and shorten its life expectancy.
With proper care in transportation and storage, your luxury eyewear frames will serve you well for a long time to come.