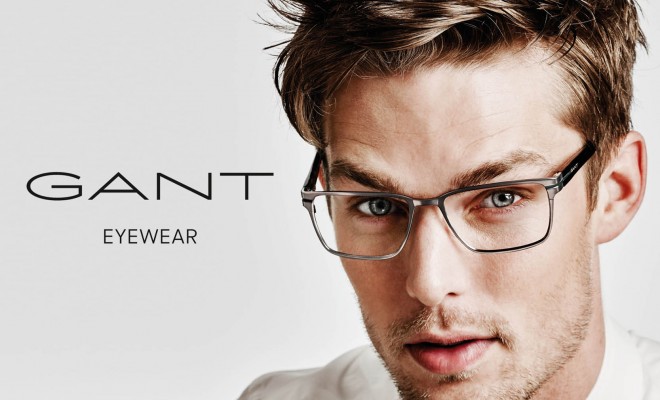 Your Eyes
See Yourself in Gant Prescription Eyeglasses
By
|
See Yourself in Gant Prescription Eyeglasses
What's your fashion style? Do you live in the casual comfort look of the mid-west, easy  and convenient layers of the West Coast, or the well-put together, structured look of the East Coast?
The Gant brand of fashion began with a classic East Coast sense of fashion style based on well-put together structures, patterns and colors. Although it's laid back, it's also polished. East Coast style also requires that one exceptional piece of clothing or accessory that makes the outfit and defines the person.
Gant fashion grew out of the preppy look from the American East Coast, developing its own keen sense of branded style, which you can see in pieces like their tailored, form-fitting polo shirts or casual slug shirts. Casual, yet defined.
Gant prescription eyeglasses also exhibit the same characteristics of this American style loved by generations of people, young and old. Cant glasses are casual, yet defined.
When you are looking for the eyewear that will complement your lifestyle, look for the frames that suit you best. With Gant, you have many choices for your glasses. The frames are made of metal or acetate, and you'll find them traditional shapes like aviator, square and rectangle. Go for two tone colors or rich looking Havana and tortoiseshell prints.
Cant glasses, which are available for men and women, also sport several unisex styles that help to define your look.
These eyeglasses transition from school to office to leisure with subtle style. It's that subtle style that defines Gant prescription eyeglasses. Stylish frames like the  GANT GA 3054 Eyeglasses 009 Matte Gunmetal glasses are an attractive square frame in gray gunmetal trimmed in red and black.  Pairing the colors with the matte finish gives these frames a contemporary interpretation of a classic look. These glasses are urban, hipster cool.
Gant prescription eyeglasses give you more style than just the hipster look.
Eyeglasses like the Gant GR Gates Eyeglasses AMBTO Crystal Amber frames afford you traditional East coast fashion style reminiscent of Ivy League universities. The temporal arms feature the beloved Havana pattern of vintage eyewear. The frames are crystal acetate that will set off your face for a definitive look. These eyeglasses are you back one ultimate piece that will put your entire look together, and because they are made of superior acetate, they will also be as comfortable as the Gant slug shirt you're wearing.
How others see you depends largely on how you see yourself. Now you can see yourself in Gant prescription eyeglasses.