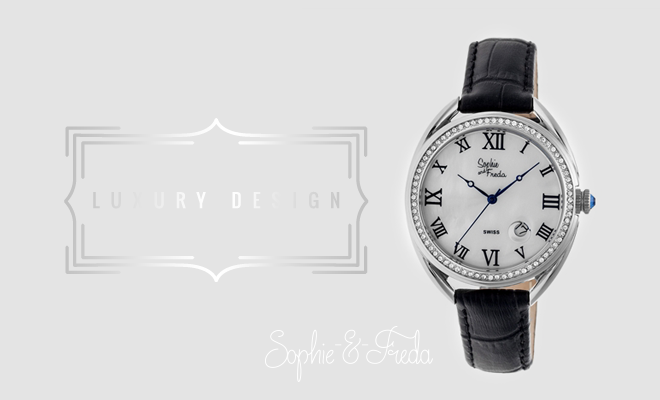 Trends
Sophie and Frieda Luxury Watches Mark the Best of Times
By
|
The times you share with another person can be some of the most memorable of your life, especially if that person has been by your side through the good and the bad. The best part is that you've got each other's back, no matter what. You're best friends.
You and your best friend have an inseparable bond, and there's nothing that can come between the two of you. You built your friendship with long talks late at night, giggling until tears rolled down your cheeks, and wiping away the tears from great sorrow. You help each other through the tough times, celebrate achievements and stay the course through thick and thin.
Your memories are so intertwined that one of you can start a sentence and the other can finish it. And you just know when to show up with a bottle of wine or the chocolate ice cream.
There's nothing like a strong friendship between two women. It's casual, intimate and lasting, like your favorite jeans. Friendship is an adventure, with new destinations on the horizon and favorite locales tucked into your history.
Your friendship is made even more memorable with Sophie and Frieda luxury watches.
The Sophie and Frieda luxury watch collection centers around the places you find most special.That time you and your best friend had a girls' weekend in New York City? There's a watch for it. There's a watch that speaks to the style of Palm Springs, and another that will remind you of everything you adore about Tuscany.
Maybe you and your gal pals made it Austin for SXSW, or plan to go next year. Enjoy urban style and retro style that is so Austin with the Sophie And Freda SF2902 Austin Ladies Watch. It's got a vintage look, but a youthful vibe that lets you have the best of both worlds.
Every Sophie and Frieda luxury watch is a timepiece that travels across far distances, taking you to the best moments of your life when your best friend was by your side. You know she loves you to the moon and stars and back.
And guess what? There's a watch to help you celebrate that kind of bond, too. It's the Sophie and Frieda SF24-1 luxury watch, with an inky sky background set with stars and a sliver of a moon.
When you purchase your Sophie and Frieda luxury watch, you'll also be able to choose from a variety of metal bend colors, leather straps and gorgeous faces. You know this watch will become one of your favorites.
These wristwatches are favorite mementos that mark the passing of time moment by special moment. Mark the best moments in life by gifting your bestie (or yourself) with a Sophie and Frieda luxury watch.