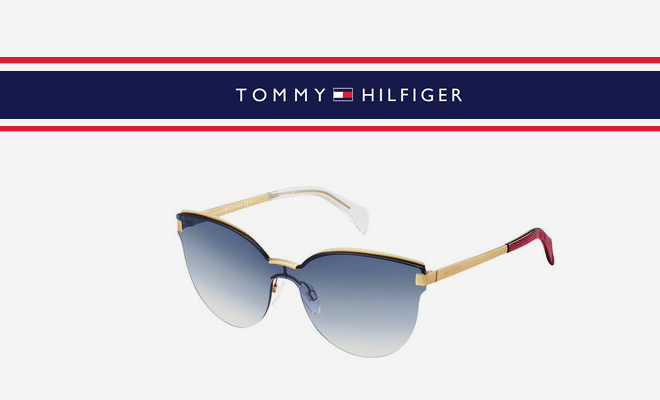 Trends
Tommy Hilfiger Luxury Eyewear
By
|
Your lifestyle defines you. It's the mix of everything you think, do and say; ultimately, your lifestyle is who you are.
Tommy Hilfiger gets that, and this American luxury design house makes sure that the eyewear you need is aligned with the lifestyle you've chosen. Whether you need prescription eyeglasses or you want phenomenal sunglasses, you can get what you are looking for at Tommy Hilfiger.
Tommy Hilfiger luxury sunglasses take their design cures from contemporary life, especially pop music and art, sports and entertainment. If it's part of your lifestyle, Tommy Hilfiger has found a way to help you express it.
Eyeglasses
Your lifestyle prescription eyewear choices number at nearly two hundred different frames from which to choose in the Tommy Hilfiger luxury eyewear brand. Unique frames like the cat eye and tea cup are available, but the most popular frames is the rectangular frame.
The rectangular frame is to preferred shape for most people because this frame creates interest on the face without being a distraction. It's practical yet sophisticated and the rectangular frame has survived most fashions trends that have come and gone.
These are true lifestyle frames for everyday wear.
Sunglasses
Tommy Hilfiger luxury eyewear sunglasses are in a class of their own as well.
These lifestyle sunglasses feature contemporary materials like injected propionate, acetate and stainless steel. These lightweight materials help your sunglasses feel comfortable all day, whether you're at a game or on the golf course.
Like the optical eyewear from Tommy Hilfiger, the regular frames are among the most popular designs, but there are plenty of unique designs, too, like the Tommy Hilfiger TH 1378 Sunglasses 003O Coppgolsm.
The TH 1378 sunnies are a creative combination of the sexy cat eye frame and shield style sunglasses. The one-piece lens sits gently in a gold frame that appears rimless, almost like the urban shield style frame. Gentle nose pads hold the frames in place, and temporal arms of gold metal end in plastic guards of red.
The blue gradient lenses will become your favorites for anything you do near the water, because this color reduces the glare created by droplets of water.
These are glamour sunglasses meant to be your constant companion in the sun.
What you need to know
Tommy Hilfiger luxury eyewear speaks especially to those youthful consumers who are fiercely independent and competent. It's likely that the average Tommy Hilfiger wearer is someone with big dreams and a plan to make them come true. They bring about change.
Those who wear Tommy Hilfiger luxury eyewear are comfortable with change because they are confident of themselves.