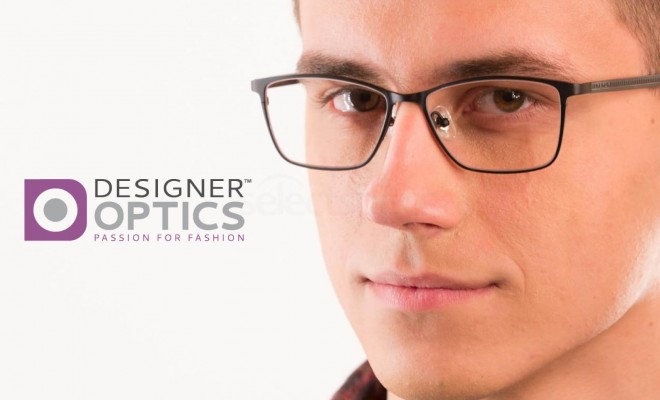 Posts
The ABCs of Luxury Designer Eyewear
By
|
The ABCs of Luxury Designer Eyewear
A favorite hobby for many people who frequent public places like the park, an airport or even the local coffee shop is to people watch.
Those who people watch for any length of time get really good at noticing the tiniest details about other people, from how they carry books or bags to the eyeglasses and sunglasses they wear.
Once you begin to notice luxury designer eyewear, you'll see that a few brands stand out above the others. In fact, these brands seem to be a favorite just about everywhere. Picking them out is almost as easy as going through the alphabet.
Boss Orange gives you edgy style and splashes of color with frame like the Boss Orange BO 0056 Eyeglasses 0XCJ in blue white orange. The rectangle frames have slightly softened corners for an appealing look that is clean and modern. The brand is bohemian and casual, and you'll spot it right away when you see it. It's like you'll want wear Hugo Boss, too.
Coach luxury designer eyewear provides traditional designs that have been reinterpreted for the modern woman. Sunglasses like the Coach HC 7012 L038 Caroline Sunglasses 9168T5 in white combine favorite design elements in one place. These sunglasses look almost like traditional aviators, but the frames are smaller than those pilot sunglasses or yesteryear. In addition, the temporal arms bear a brightly colored pattern of the inside; the legacy white and gold detailing on the outside create a clean look.
When you see the sunglasses that are the epitome of fun for the sun, take a closer look to see if they are Ermenegildo Zegna luxury designer eyewear. It is likely that they are. Bright colors and slightly abstract shapes make up this line of sunglasses, from the Emilio Pucci EP 0004 Sunglasses 28T in shiny rose gold or the Emilio Pucci EP 0010 Sunglasses 89W in turquoise. The play frames evoke the colors of summer, and you'll want to be seen in them.
Another of the brands you might notice is Dolce & Gabbana. In fact, you can't help but notice this line of luxury eyewear because it offers powerfully dramatic frames like the Dolce & Gabbana DG 4215 Mosaico Collection Sunglasses 588/13 in red. These delicious candy apple red acetate frames are a marriage between the phantom and cat eye frames, and the result is Italian design at its best, but the temporal arms have the added detailing of tiny flowers set in a beautiful mosaic on either side.
You can work you way through the alphabet when spotting luxury designer eyewear, and in no time at all, you'll find the luxury designer brands you want to be seen in.