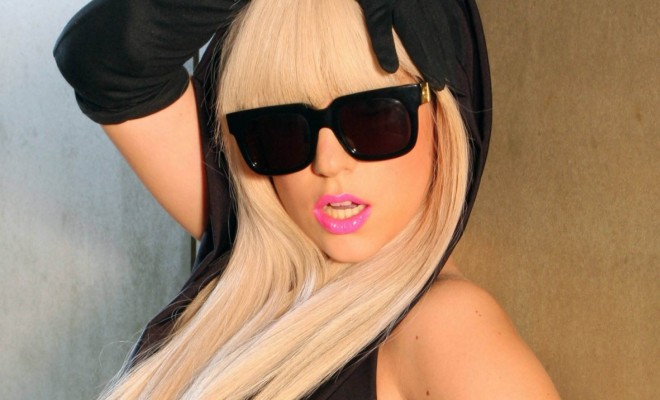 People
The Preferred Luxury Designer Eyewear of Lady Gaga
By
|
The Preferred Luxury Designer Eyewear of Lady Gaga
If there is one thing that Lady Gaga is not, it's complacent.
It seems like she is most comfortable when she is evolving and setting new trends. There is no one who is more of a risk taker than the young woman born as Stefani Germanotta. She brazenly combines colors, prints, shapes and materials to create a look that is bold and daring.
So why wouldn't she also be a trendsetter in luxury designer eyewear?
What brands would Lady Gaga turn to for eyewear accessories? Ray Bans? Sure. Versace? Of course — Lady Gaga is a spokesmodel for the haute couture Italian brand of luxury.
Versace designer luxury eyewear will envelope you in sumptuous style that, like Lady Gaga, know no boundaries. Nothing is too daring, too out there or to taboo to try when creating the optical eyewear frames and sunglasses you must have to complete your look.
Versace's latest line of sunglasses gives you designer luxury eyewear with metal studs along the frames for a tough-chick look that transcends the streets and mixes well with high society.
Lady Gaga has been spotted out and about in Ray Ban Wayfarers – naturally! These iconic sunglasses have been a favorite of the bad boys and temptresses of Hollywood and pop artists for some time. The trapezoid shaped frames give the wearer an edgy look, and today's reinterpretations are as fresh as Lady Gaga's style.
You may have also seen Lady Gaga out and about in tea shades, which are the funky looking round frames worn by John Lennon, Ozzy Osbourne and others. You can find similar sunglasses by designers of luxury eyewear such as Persol and Ralph Lauren.
Even in optical eyewear, you have diverse choices that allow you to cater to your eyewear moods and whims each day, being as conservative or extravagant as you feel.
You can capture the look and style of Lady Gaga by being unafraid to try new frames and colors that you might once have shied away from. Without courage, there is no trendsetting, and great fashion is all about setting trends for others to follow.
Above all else, be sure that you adopt a variety of styles, committing to no singular look. One day you might want to wear those luxury sunglasses with the bling, and another, something a little more low key. It's important to have a variety of frame styles from which to choose for your sun protection.
Most of all, all those different styles will have others eager to see what you are wearing today. Unleash your inner Gaga, and you may be surprised to see that you a leader in fashion and style trends.