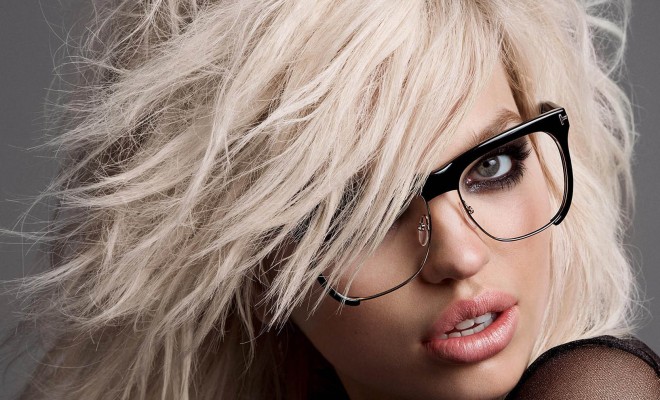 Trends
Trends in Tom Ford Eyewear for 2016
By
|
Trends in Tom Ford Eyewear for 2016
Winter won't last forever. In fact, it's already losing its grip on the new year.
Spring and summer are just around the corner, beckoning you to come out and play. Will you be ready to embrace these vibrant and warm seasons with new luxury designer eyewear?
You no longer need to contemplate which designer eyewear will offer you the fashion edge. For a playful mixture of retro-style and contemporary good design, explore the Tom Ford designer eyewear brand of luxury optical eyeglasses and sunglasses.
Tom Ford's background in design and film making give him an obvious edge in creating the kind of glamour glasses you'll want to wear this season, and fashionistas everywhere recognize his skill and creative artistry. Ford worked with the design houses of Gucci, Perry Ellis, and Yves St. Laurent; he has also written, directed and produced A Single Man and Nocturnal Animals, both of which are films from his production company, Fade to Black.
With credentials like these, Tom Ford designs eyewear frames on the cutting edge of fashion and style. You know that Tom Ford designer eyewear will deliver the ultimate in contemporary design. He gives you the Hollywood glitz and glamour of yesteryear combined with contemporary styling and materials that bring your fashion fashion forward.
Tom Ford is never afraid of playing with lines and materials in new ways, and the Tom Ford designer eyewear shows this bold courage in every pair of optical eyeglasses and sunglasses.  For example, the lightweight and regal TOM FORD FT 0009 Sunglasses 74F in pink are a fluid frame shape mimicking the symbol for eternity and outfitted with square lenses that seem to float in the frame.
Other current eyewear designs for spring and summer give a brief nod to the 1960s and 1970s, with updated versions of round metal sunglasses and sporty rectangular frames with widened brow lines. Tom Ford designer eyewear experiments with double bridges of varying widths, flirty temporal arms and playfully accentuated lines and colors on traditional cat eye sunglasses in rose gold.
When you look into getting your own Tom Ford designer eyewear frames, you find that many of his eyeglasses and sunglasses are unisex designs that flatter the face while fitting the pocketbook. This design house provides the right eyewear for all your lifestyle activities, whether you an active sports enthusiast or you'll be walking the red carpet to receive an award.
You are in good company, after all. Johnny Depp, Keira Knightly, Brad Pitt, Ellen Pompeo and Howard Stern are Tom Ford fashion fans.
You can be, too.