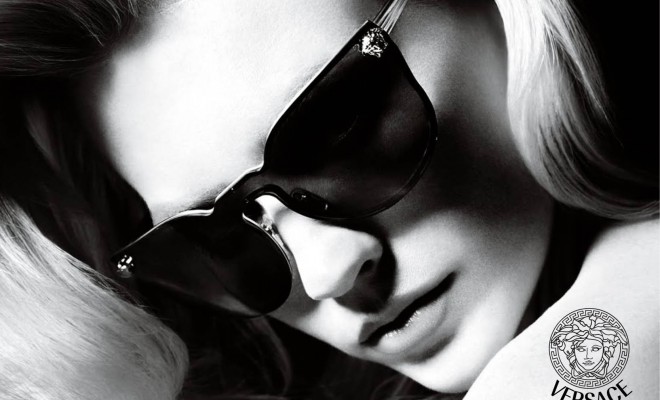 Trends
Wear the Versace VE 2021 Sunglasses Like a Rock Star
By
|
Wear the Versace VE 2021 Sunglasses Like a Rock Star
Sleek and ultra modern sophistication define you at every step; that's your style. Your inner strength shows you are strong, determined and courageous as well, and that's why you wear the Versace VE 2021 sunglasses.
Those who know designer luxury sunglasses know that only Versace sunglasses fit the bill when you want to wear something profound that will get you noticed. Nothing else will do when you want to be a super star.
These Versace sunglasses are svelte rectangle frames in gold metal. The exotic looking frames are paired with black satin-like temporal arms in broad pieces of high quality acetate. The result is a presence to be reckoned with.
These sunglasses say you know your business, and you are confident in every decision you make.
The combination of classic elements and the futuristically narrow frame defines the eye area, giving you not only tremendous eye protection, but also the ultimate in style.
Both temporal corners feature a vertical Greek key design, adding to the classic look of these Versace VE 2021 sunglasses. You'll love the gold as it accents your skin and highlights your facial features. Even the Versace logo on the arms adds that bit of over the top style and luxury, the kind that only a few can pull off.
A rectangle of gold that looks almost like a buckle creates a distinguished transition between the luxurious frames and the temporal arms.
These particular Versace VE 2021 sunglasses have brown gradient lenses that subtly veil your eyes, creating a sultry look whether you are dining al fresco, lounging by the country club pool or picking up your electric guitar for a jam session.
Looking this good doesn't have to be uncomfortable, either. The materials in the frames are lightweight, and you'll have complete comfort for hours of wear with the gold and clear plastic nose pads that hold your sunglasses in the right place.
There are other versions of these sunglasses, including gunmetal rims and tortoiseshell temporal arms, but the combination of black and gold says it all. These Versace VE 2021 sunglasses set the style that others wish they had.
You may be tempted to only wear these sunglasses only on special occasions, but they will accessorize anything you wear, from professional office wear to evening galas, and then on to the weekend by the shore.
Whenever you do decide to wear your Versace VE 2021 sunglasses , you'll look like the rock star Donna Versace has created. Others will notice, too –- and they'll want what you have.
Style-savvy sophisticates like you know these sunglasses will rock your world. You'll enjoy having these sunglasses in your collection for many years to come.