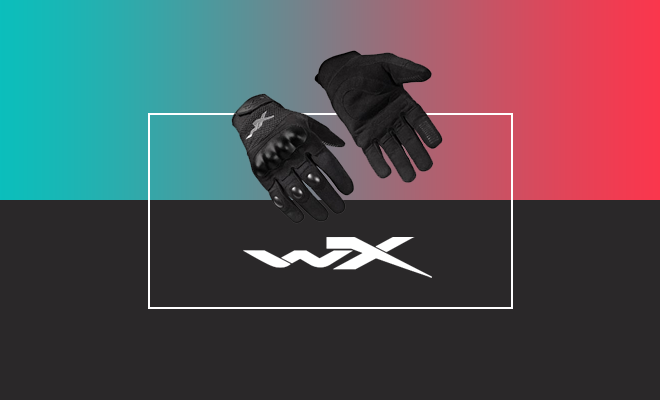 Posts
Wiley X Durtac Gloves Fit Like A Second Skin
By
|
Wiley X Durtac gloves aren't your ordinary gloves, and you are going to like that.
The same company known for superior eyeglasses, sunglasses and goggles, Wiley X now does more. This company makes tactical gloves specifically designed to match uniforms you'd see the armed forces wear, but there's more to Wiley X than outfitting the army.
Wiley X Durtac gloves are the second skin you want when protection matters. When was the last time you said to yourself, "If only I had a pair of gloves that protects my knuckles as well as my fingers, handles high wear and prevent my hands from looking like a pair of shriveled prunes when I take them off"?
Okay, maybe you didn't say it out loud, but you've thought it. There's nothing worse than getting a pair of lightweight "pretty" gloves that you know are going to bust a seam or tear the first time you put them to work.
That's unacceptable when you're out on the road on your motorcycle. You've got to have gloves that work for you, not against you.
The solution for some people has been to don heavy work gloves in an attempt to protect the hands and fingers. The problem with this kind of protection is that your hands are swaddled in thick leather or suede. Forget dexterity. Picking up a coin or unzipping a pocket in heavy work gloves can feel like playing Jenga with a zucchini.
What you need are Wiley X WX Gloves Durtac in black – Xxl Gloves G4002X, and here's why. These gloves have an ergonomic design, so they'll be just as comfortable whether you're headed to a friend's for a barbecue or Sturgis for a rally.
The gloves are made of kevlar, synthetics and leather. The knuckles have been reinforced to help you avoid road rash, and you get silicon prints on your thumb and forefinger of both hands for better dexterity. The gloves are military-grade flame resistant, and a no-sweat addition to your gear, literally. That's because each thumb has a micro fleece sweat wipe so you can flick the sweet from your brow. Best of all, there's a mesh patch on the back of the hand so these Wiley X gloves will breathe, baby.
These Wiley X Durtac gloves come in smaller sizes, too, so they fit a woman's hand just as easily and provide just as much protection.
Then there are nicer touches, those features that you appreciate in a well designed product, like the neoprene cuff and the clip strap.
Wiley X Durtac gloves are the second skin you are going to want on your next ride, but they are an all-purpose glove that you'll find yourself wearing other places, too.