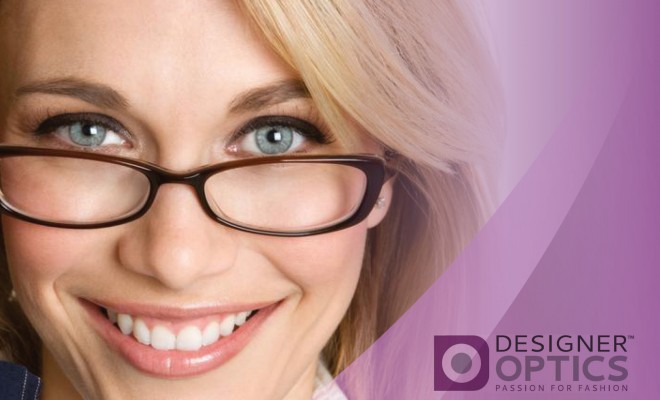 Your Eyes
The Trouble With Generic Glasses
By
|
The Trouble With Generic Glasses
We've all seen them in discount stores. Those racks of generic glasses that are meant to help with slight vision problems for a fraction of the cost. While this may sound like a perfect solution to a little blurry vision, this is definitely a moment for buyer beware.
The Cost of Helping Americans See
If you have been wearing corrective eyewear for some time, than you already know that glasses can be what some may call expensive. There is close to 16 billion dollars being spent on corrective glasses each year in the United States, not including designer sunglasses that are not prescription strength.
When it comes to something like glasses that improve your vision, we are not talking about a pretty scarf or new pair of shoes. Designer eyewear may look trendy and chic, but it is serving a vital need for millions of individuals who otherwise would not see the world correctly.
Is it Ever Okay to Buy Cheap, Generic Glasses?
To clarify, cheap generic glasses are those sold in retail outlets without need for a prescription. They don't cost more than $20, and may even have a prescription strength on the packaging. Most are meant as readers, but there are some available for those who need to improve their long distance vision.
Here's the problem.
While that may seem like a solution to your vision problems, you may actually being more damage to your eyes than you know. First of all, how current is your prescription? It is common for people's vision needs to change over the years, especially if you have astigmatism. This is a condition where the shape of the eye is abnormal – oval instead of round – causing patients to not be able to see at a distance. This condition gradually changes over time, in some cases necessitating a yearly change in a prescription.
Quality Choices
There is clearly nothing wrong with trying to save money, we all do that, but with corrective lenses and frames quality has to be considered. The designer glasses you pay a bit more for have been tinted the way you wanted, and have a protective coating to block UV rays from damaging your eyes. Generic glasses are not likely to have that, and any tinting will be cheap and likely come off after a few wears.
Then there is the durability factor. Anyone who needs glasses to see knows the trauma of having them break. Not having eyeglasses for many people is like not being able to walk or even breathe. Your ability to drive, work or just watch TV from your bed are all affected. Generic glasses are not built with the same quality craftsmanship as the glasses you find at retailers like Designer Optics.  A big name fashion designer like Prada is not going to put their name and reputation behind a product that will break the first time your kid accidentally pulls on one of the temples. The same cannot be said about cheap generic glasses.
Look at your eyewear as an important investment in your sight and quality of life before you start questioning price. This is an accessory that you need to wear daily, so not only do you want to be able to look at the world the way everyone else does, you want them to be able to enhance your personal look.